The Object Seminar: Breaking Boundaries
SEMINARS
Join us for this exciting new series: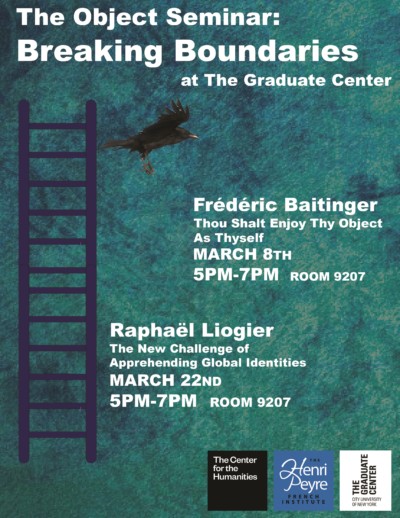 What happens when we incorporate the non-human material world into academic conversations? As part of the Object Library's ongoing inquiry into routes to knowledge beyond traditional methods and existing discourses, this series of seminars co-presented with Henri Peyre French Institute invites the public to join us in study once again, taking material culture as our point of departure. With topics ranging across new areas of research, each presenter is encouraged to bring-a-thing-along or propose an object that might sit in creative tension with the seminar discussion. All are welcome, but a commitment to attend is necessary, as is reading in advance any materials supplied.
The final event, held in the Object Library, will lodge seminar-related objects—both suggested by seminar attendees in response to our conversations or brought along to the final session—into our temporary installation, 365 Things.
The Henri Peyre French Institute is proud to organize this seminar series in conjunction with the Center for the Humanities at The Graduate Center, CUNY and its Object Library project. The Henri Peyre French Institute is dedicated to promoting a broad, transdisciplinary, and transnational understanding of major cultural issues across French and Francophone studies through public programs concerning the arts, history, society and politics. This current seminar series seeks to showcase work in these areas that breaks boundaries, asks new questions, and alters current paradigms.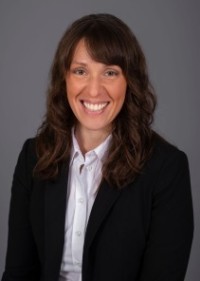 Stephanie Grace Petinos
The Living Relic and the Disabled Body
SEMINAR
Wednesday, May 8th 2019
5:00 PM – 7:00 PM EDT
Room 9206
A body becomes a relic when a holy person, typically a saint, dies. In addition, the objects with which the holy person has had contact become relics by association. These relics are objects of devotion and of healing, sacred commodities that circulate and/or attract pilgrims. The power of relics is derived from the divine that flows within the objects and from the ability of these objects to channel and harness that divinity. If relics are marked by having been directly touched by God, then, a body touched by God before death becomes a living relic. The living relics in medieval sources take many forms, including men, women, and animals; and, in many cases, the resulting living relic restores a fractured or severed body, re-enabling a disabled body. These once-disabled bodies do not simply return to being their pre-disabled bodies, but, rather, are relicized, objectified, becoming a sort of divine cyborg with the potential for patriarchal, ecclesiastical, and familial subversion.
About the Speaker:
Stephanie Grace-Petinos is a Lecturer of French at Western Carolina University. Her areas of specialization include medieval French literature, medieval spirituality, materiality, and disability studies. She is working on her first monograph, which focuses on re-attached/ re-enabled bodies in medieval literature, hagiography, and visual culture, tentatively titled Divine Cyborgs and the Logic of the Living Relic. Her published articles include "Woman as Victim and Vehicle of Redemption in the Search for Holiness: Marie de France's Fresne" in the online medieval journal Hortulus; "Renunciation as Point of Departure in Marie de France's Eliduc" in Anamesa;the chapter "Happiness via Spiritual Transcendence in a Selection of Old French Texts" in Regimes of Happiness: Comparative and Historical Studies. Anthem Press; as well as the forthcoming articles "Precarious Bodies in the Old French Ami et Amile" in Digital Philology: A Journal of Medieval Cultures: Medieval Vulnerabilities, and "The Ecology of Relics in Philippe de Remi's Le Roman de la Manekine" in Medieval Ecocriticisms. She received her PhD in French with a certificate in Medieval Studies from The Graduate Center in 2016.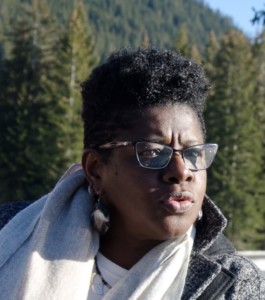 Jasmine Claude-Narcisse
On the Black Body as Traded Object
SEMINAR
Friday, May 10th, 2019
5 pm -8.30 pm
The Object Library, followed by a special event.
Invented, serialized, othered, anthropologized, weighed, folklorized, fragmented, beautified, fantasized, scattered, uniformized, Negritude-ized … such is the black body/object as it appears through the merciless media inventory conducted by Jean-Claude Charles in "Le corps noir" (1980). Charles's analysis conjures a double object: a Black being and a being Black in a permanent state of construction and irremediable deconstruction, as this book gives little or no quarter in its desperate search. The text itself is also an object-text, at once undefined and tortured, in which an incisive poetics and multiple illustrations of and references to the most unexpected of "objects" bear witness to the blinding effects of encounters between Charles's own body and a "Black body." This text is also a project: to convey the malaise and disequilibrium generated by Charles's rejection and refusal of the essentializing or objetisation of this (his) dehumanized black body that is being exchanged and traded at will.
Fleeing the Duvalier regime, Jean-Claude Charles (1949-2008) established himself in Paris in the 1970s after wandering through Mexico and the United States (Chicago and New York). A screenwriter, director, journalist, radio producer, and a poet praised by Marguerite Duras as "without doubt a true, great novelist," he described himself as an "homme de nulle part," a man from nowhere, and coined the concept of enracinerrance.
About the Speaker:
Jasmine Claude-Narcisse is a member of the Henri Peyre French Institute Board of Directors. She completed a doctorate in French at the Graduate Center, CUNY (2018) with a thesis entitled "Rhétorique du soi dans la littérature haïtienne francophone du XXe siècle: Manques et Manquements?" Her research encompasses the rhetoric of the self in French and Francophone literature, Francophone Caribbean autobiography, and recalibrating the contours of Francophone literature. Among her publications, Mémoire de Femmes (1997), in collaboration with Pierre-Richard Narcisse, an account of interviews, research and oral histories of and on Haitian women in history, remains a work of reference in the field. For over twelve years, she led the Haitian Book Centre and the annual Haitian Book Day in New York. She has spearheaded the Henri Peyre French Institute's continuous programming on Haiti, including the Haiti Rencontres series in 2012, curating its three-day conference Impunity, Responsibility and Citizenship – HAITI, in March 2016. As a professional educator in the field of second-language acquisition and French/Francophone literatures, she was a full-time visiting instructor at CUNY's York College and Queensborough Community College and has taught at multiple campuses of CUNY, developing the Creole Language Program at York. She now works in secondary education. She is actively involved in the work of the collective Jean-Claude Charles which aims to revisit and promote this groundbreaking Haitian author through conferences, symposia and publications of a critical apparatus of his oeuvre.
Frédéric Baitinger,

Thou Shalt Enjoy Thy Object As Thyself
Fri, Mar 8, 2019, 05:00 PM – 07:00 PM
Room 9207
This is our new metaphysics, our new religious commandment: thou shalt enjoy thy object as thyself. As in the famous poem by Baudelaire The Pipe, we are no longer consumers, but we are literally consumed by our objects. They have become our primary source of enjoyment, not to say of addiction. We are completely riveted to our phone, to our computer, to our Facebook account, our Instagram account, our Seamless account, our Spotify account, etc. In a sense, one could even say that our relationships to objects are about to replace the relationships we had before to others, not to say to our significant other. For each one of our needs, there always exists an object, an app, or a delivery service that will satisfy it. It is thus as if each one of us could live, and be entirely satisfied, while being only connected to objects, and not, as it was the case before, to real people. This is why the psychoanalyst Jacques Lacan suggested, as early as in the mid 70s, that what lurks underneath this omnipresence of the object is, actually, the "absence of sexual relationship between the sexes." And this absence of sexual relationship between the sexes is itself grounded on an ultimate object—called object a—which encapsulates each one of us in its own perverse fantasy.
About the speaker:
Frederic Baitinger is a PhD candidate in the French Program at the The Graduate Center of the City University of New York, where he is completing his dissertation, The Subject of Jouissance, under the direction of Professor Royal S. Brown. His areas of specialization include French literature and visual culture, with a focus on Avant-Garde literature and visual art, continental philosophy, psychoanalysis, postcolonial studies and critical race theory. He is an adjunct lecturer at Hunter College, a member of the International Association of Art Critics, and an active participant of the Lacanian Compass, an affiliated group of the New Lacanian School. He has published many articles, and book chapters, such as "Socrates as an Analyst: "A Reading of Transference in the Present" for the Palegrave's book series on Lacan. "Me Too" and The Weakness of Manhood," for the journal Europe Now. And "To Believe Weeping: Writing the Feminine with Cixous, Bataille and Lacan," for the Sino-American Journal of Comparative Literature.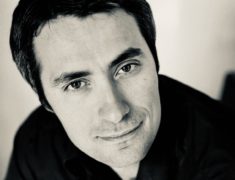 Raphaël Liogier
The New Challenge of Apprehending Global Identities
SEMINAR
Fri, Mar 22, 2019, 05:00 PM – 07:00 PM
Room 9207
The Internet is an object that is in one way non-human (even being the very ground in which so-called Artificial Intelligence grows) but is also filled with human narratives, and that is in another way empty but also filled with an in-finite amount of information (images, desires, discourses, etc.). Facing globalization in today's digital age, advanced industrial societies seem to be put in jeopardy by an identity crisis fueled by individual and community-based frustrations, which seems to be related to the following paradox: human beings have never been so look-alike on a global scale—sharing for instance the same aspiration to modern comfort—but they have never been so different on a local scale, even within the scope of a single neighborhood, partly because global micro-global-communities based on Internet social networks (from manga enthusiasts to LGBTQ activists to neo-Salafists) create territory-less identities (that we could call Global Identities), interfering with traditional territory-based identities (family, ethnicity or nation). It is urgent to study them and the complex interactions between traditionally based and territory-less identities. And for that aim, it is therefore necessary to construct and implement a new social sciences discipline in its own right that can be named Global Identity Studies.
About the Speaker:
Raphaël Liogier is a French sociologist and a philosopher. He is a professor at Sciences Po Aix-en-Provence and also teaches in Paris at the International College of Philosophy, founded by Jacques Derrida, and is a visiting scholar at Columbia University, at the Institute for Religion, Culture and Public Life (IRCPL). He has published several books delving into questions of the sacred and the religious within contemporary societies, and on more general questions about the future of human identities in a globalized and connected world. His most important books are, The Myth of Islamisation: Essay on a Collective Obsession (2012), The War of Civilisations will not take Place : Co-existence and Violence in the XXIth Century (2016), Without Jobs: Condition of the Postindustrial Man (2016), and finally Heart of Maleness (2018), to be published in English in January 2020. He is now working on two new books. One called Metaphysics Manifesto (with the French philosopher Dominique Quessada), and the second called After man. Both to be published by the end of the year.
Nathalie Etoke
Object to Subject: Afro Diasporic French Identities
SEMINAR
Fri, May 3, 2019, 05:00 PM – 07:00 PM
French Student Lounge (Room 4202)
How do black individuals address the conundrums of inclusion and exclusion, acceptance and rejection in France? How do they navigate a racialized space that denies the existence of race? What are their thoughts on French national identity? What do they think about the portrayal of black people in the media? What is their relationship to Africa, to the memory of colonization and slavery? How do they deal with racism? Self-examination is the core component of Afro Diasporic French Identities, a documentary that I directed in 2011. By definition, race and racism set up a hierarchy of power through which human beings are objectified and oppressed based on the color of their skin. In the context of this seminar, I will look at the ways in which documentary can be used as an object that renders black subjectivities visible while questioning the universalist French narrative of citizenship. Outside of discourses on immigration, integration, religion or juvenile delinquency, the black experience does not exist in the French imagination. Despite having French citizenship, the individual whose physical features connect her to far-off lands is objectified with the following adjectives: "foreigner", "immigrant", and "black/noir (e)". Through a series of interviews grounded on reflexive jazz esthetics that blend music, multiple voices, dance, spoken word and performance, Afro French Diasporic Identitiesaddresses the racializing of citizenship and the hermeneutics of the lived experience of black people in France. The documentary operates as a theoretical object that creates a space where I investigate the specificities, challenges, and contradictions that race and citizenship represent at this juncture in French society.
About the Speaker:
Nathalie Etoke is an Associate Professor of Francophone and Africana Studies at the Graduate Center, CUNY. She specializes in literature and cinema of Francophone sub-Saharan Africa, black French studies, queer studies in Africa and the Caribbean, and Africana existential thought. Her research examines the ongoing struggles for social justice and freedom for people of African descent around the world, accounting for the consequences of racial slavery, colonialism, and sexual violence in the longue durée of imperialism since 1492. Her articles have appeared in Research in African Literatures, French Politics and Culture, Nouvelles Études Francophones, Présence Francophone, the International Journal of Francophone Studies and the Journal of French and Francophone Philosophy. She is the author of L'Écriture du corps féminin dans la littérature de l'Afrique francophone au sud du Sahara and Melancholia Africana l'indispensable dépassement de la condition noire (2010), which won the 2012 Franz Fanon Prize from the Caribbean Philosophical Association. In 2011, she directed Afro Diasporic French Identities, a documentary on race, identity and citizenship in contemporary France.
The Object Seminar: Breaking Boundaries series is co-organized and sponsored by the Henri Peyre French Institute, and The Object Library from the Center for the Humanities at the Graduate Center, CUNY.