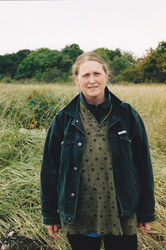 Primary concentrations:
Medieval and 16th Century Literature and Folklore, Gender and Queer Theory, French and Francophone Cultural Studies, Historical Anthropology, Folklore
Books:
Encyclopedia of Sex and Gender . General Editor, Fedwa Malti-Douglas. Assoc. eds: Francesca Canadé Sautman, Jamsheed Choksy and Judith Roof. 4 vols. NY: Scribner/Gale/Macmillan, 2007.
Same-Sex Love and Desire Among Medieval Women, ed., with Pamela Sheingorn. New York: St. Martins' Press/Palgrave, 2001.
Telling Tales: Medieval Narratives and the Folk Tradition (with Diana Conchado and Giuseppe di Scipio). New York: St. Martin's Press, 1998.
La Religion du Quotidien: Rites et croyances populaires de la fin du Moyen Age, Firenze: Leo S. Olschki Editore, Biblioteca di Lares, 1995.
Journal Editor:
Medieval Folklore, (the Edwin Mellen Press). Francesca Canadé Sautman and Madeleine Jeay, editors. An international, interdisciplinary journal devoted to the study of folklore in the Middle Ages and the XVIth century, published yearly, indexed. Vol.1, no.1, Spring 1991; Vol.2, Fall 1992; Vol. 3, Fall 1994.
Merveilles et Contes-Marvels and Tales (University of Colorado at Boulder), Jacques Barchilon and Francesca Canadé Sautman, co-editors, May 1987-May 1994.
Editor, special issue (with guest editor Veronika Görög-Karady), Approaches to the African Folk Tale: Marriage Tests and Marriage Quest in African Oral Tradition, 6, 2 (December 1992).
– See more at: http://www.gc.cuny.edu/Page-Elements/Academics-Research-Centers-Initiatives/Doctoral-Programs/French/Faculty-Bios/Francesca-Canade-Sautman#sthash.2M2REzID.dpuf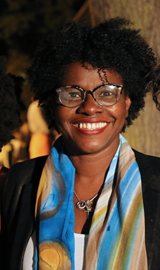 B.A., Pharmacy, Faculté de Médecine et de Pharmacie, Haiti
Certificat en Linguistique, Centre de Linguistique, Haiti
M.Phil., French, The Graduate Center, CUNY
Research Interests: French and Francophone Literature and Philosophy, Writing of the Self – Francophone Caribbean Autobiography, Translation Practicum
Jasmine has worked as a journalist and media producer, a translator, a copywriter, and an art director… before she decided within many options, to finally reconcile her many "selves" by focusing on what was common in all of her activities: the text. Her dissertation topic is the construction of the self in personal memory writing in Haitian Literature.
Currently a Dissertation Fellow (2014-2015), Jasmine spends her time between her writing, teaching and the curating of the three year seminar on Impunity organized by the Henri Peyre French Institute, whose board she joined as a member in 2014. (http:// henripeyrefrenchinstitute.org/events-programs/2014/impunity/introduction–en.php) Her publications include Mémoire de Femmes (http://www.jasminenarcisse.com/memoire/ index.html and http://www.youtube.com/watch?v=rUVLVnrNOs8, Germaine ou Chercher la vie… (More at: http://www.jasminenarcisse.com/index.html)
Our Valuable Team Members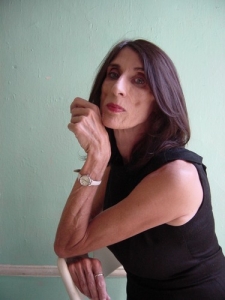 Marguerite Van Cook
M.A., Modern European Studies, Columbia University, 2011
B.A., Magna cum Laude, English and Comparative Literature, Columbia University, 2008
A.A. (Hons), English, Borough of Manhattan Community College, 2006
Newcastle upon Tyne Polytechnic, Fine Art, 1975-1977
Portsmouth College of Art and Design, Foundation Studies, 1973-1974
Interests: The Long Eighteenth Century in France and England; History of Western Political Economics; Romanticism; Aesthetics; Nineteenth Century Literature; Comics; Film; Theatre & Performance; Women's & GLBT Studies.
Marguerite Van Cook is a fifth year student whose recent work looks at the intersection of political economics and literature, and the politics of gender. She is an assistant to the Henri Peyre French Institute. Van Cook came to New York with her punk band The Innocents after touring with The Clash. She stayed, opened the gallery Ground Zero and curated numerous events and shows. Her own work as an artist and filmmaker placed her in many museum collections, including the Museum of Modern Art, The Whitney Museum, and the Schwartz Art Collection at Harvard. Her other credits include poet (she was awarded the Van Rensselear Prize while at Columbia), writer, critic, comic book artist, and actor. Her graphic novel a generational biography, "The Late Child and Other Animals," with James Romberger was nominated for an Ignatz Award in the outstanding story category and has been published to critical acclaim. It has been translated and published in French as "L'Enfant Inattendue." Her collaborative project with David Wojnarowicz and James Romberger, "Seven Miles a Second," a graphic memoir of Wojnarowicz's life and death, was published in France in 2012 and is in its second edition in America.(She received an Eisner nomination for best color and painting). In 2006, Van Cook became the creative and managing director of the Howl! Arts Festival, an annual, all-ages, multicultural, LGBT-friendly arts festival, which led in 2009 to the establishment of Howl! HELP, a free emergency health and care service for downtown artists.

Master in French Literature, ASU, Tempe
Master in Conflict Resolution, Cocody, Abidjan
Master in Public Law, Bouake, Bouake
Bachelor in Public Law, Bouake, Bouake
Areas of interest: Francophone, Gender, Human Rights, French Paradigms in Western Thought, Literature in Relation to Other Arts and Disciplines, Critical theories.
Parfait is a current doctoral student and Teaching Fellow at Brooklyn College. He taught French language at the Arizona State University and French Reading Knowledge at the CUNY-Graduate Center. He is member of the French Program Executive Committee Representative. Prior to joining the program, Parfait worked in Abidjan, Ivory Coast, as a journalist for various media, from panafrican magazines (Marches Tropicaux, Les Afriques, etc.) to international news agencies (the Integrated Regional Information Network of the United Nations (UN-IRIN) and the Associated Press (AP), etc.). He also worked as a Public Information Officer and as a Human Rights Officer at the United Nations Operation in Ivory Coast.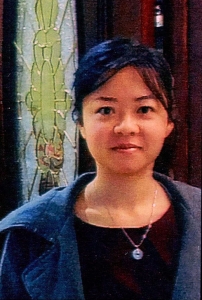 M.A., French Literature, Hunter College CUNY
B.A., English with a minor in French, City College CUNY
Anna is a third-year student who specializes in the 16th century. For her master's thesis, she wrote about the notion of female honor in the works of Madeleine des Roches. After having enjoyed learning Latin and German (to the extent that she decided to study a bit in Germany, for which she received a grant from the Max Kade Foundation), Anna plans to learn Greek, a language that was of interest to 16th century French humanists. For some years at the Poetry Outreach Center of City College CUNY, she translated poems that were written by junior high and high school students from the south of France (Cagnes-sur-Mer, Nice, Saint-Dalmas-de- Tende). In the world of English, Anna also writes poems, some of which have been published. She is three-quarters of the way towards having enough poems for her first book. Anna teaches at Hunter College, and she is working with Professor Sautman on a three-year seminar at the Henri Peyre French Institute called Food, Power, Exchange, and Identity in the French and Francophone Worlds.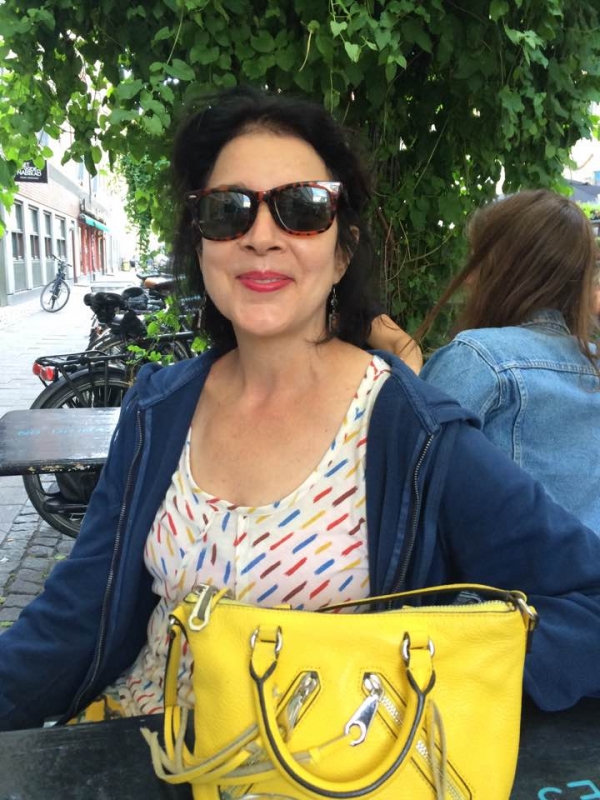 Patricia Winter
HPFI Archivist
B.A. French and Anthropology, Hunter College
M.Phil. CUNY Graduate Center.
Patricia Anne Winter, a native New Yorker, is a  doctoral candidate in French. A dancer, choreographerand former trapezist, Ms. Winter was part of la nouvelle dance française movement in Paris in the 1980s and early 1990s, and the New York avant-garde dance scene in the 1990s. In France, she taught dance in several conservatories, as body awareness workshops to medical students at the Faculté de Médecine in Paris. In 1994, she had a residency at the Instituto Nacional de Bellas Artes in Mexico City, where she created two choreographies after having done research on women artists working in Mexico, such as Frida Kahlo, Remedios Varo, and Tina Modotti. Concurrently she conducted dance workshops in the Escuela Nacional de Ciegos (National School of the Blind). She is currently working on a dance theater piece to be presented in Copenhagen.
Ms. Winter earned her BA in Anthropology, Special Honors, and French from Hunter College in 2010. In 2011 she was a guest lecturer in Hunter College's Arts Across the Curriculum Program and spoke about contemporary dance in America. In 2013 she participated in a panel discussion on dance and the body politic for the graduate program in anthropology at Hunter College. Ms. Winter has a special interest in the performing body and dance in 17th and 18th C. France, and 19th C. French literature. Her dissertation research focuses on the le ballet de cour and le ballet d'action, addressing questions of the body, spectacle, and gender in 17th and 18th C. French dance.
She teaches French at Fordham University and Hunter College, and is a Writing Fellow at John Jay College.